Chorus PC Specs
02/12/2021
In order to delve into the universe of Chorus, you'll need the following PC specs for minimum, recommended and max performance: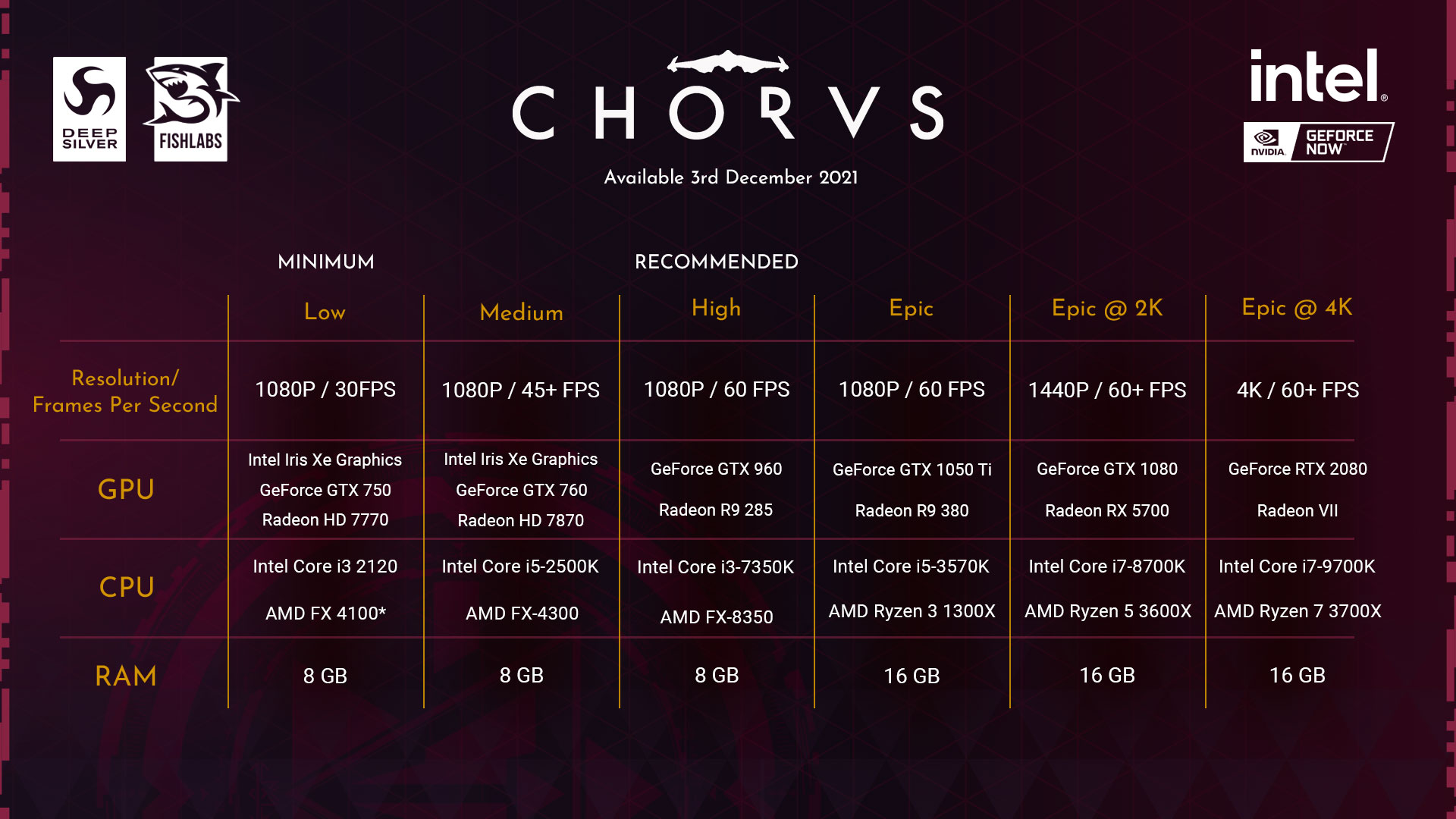 If you don't, then don't worry – Chorus is available on Nvidia GeForce Now, Google Stadia and Amazon Luna so you can stream the action no matter what your specs!
Become a part of the resistance with Nara and Forsaken on Twitter, Facebook and Instagram. Or get the latest communication by signing up for our newsletter.
---
Further reading
CHORUS VISION & EVOLUTION